ONLY €100 per person or €180 for a couple - Offer valid until the 16th July 2012
Make a Will and Protect Your Loved Ones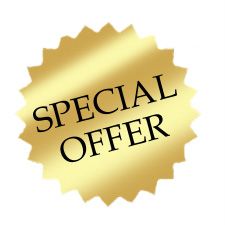 Do you have a Will?
Make a Will today with the help of John Glynn & Co Solicitors. A solicitor will make a Will designed to suit your present circumstances, and flexible enough to give you peace of mind for the future. Our Will writers have over 40 years collective experience as experts in the field of making a Will. So whether you are married or unmarried, have children or not, you can be sure that John Glynn & Co Solicitors can take care of all your Will and probate needs.
Reasons for Making a Will Today
For married couples, if you do not have a Will, then the Law will decide what happens to your estate when you die. All of your estate will not necessarily pass to your spouse. The State has strict guidelines when deciding who will benefit from your assests, and can include children, grandchildren, surviving parents, brothers and sisters depending on your circumstances.

For un-married couples, if you are not officially married, you may be treated as a single person and your surviving partner may get nothing at all. Making a Will in these circumstances can avoid any argument and dispute at a time when your family should be coping with the loss of a loved one.
Broadly speaking, same sex partners in Civil Partnership have the same rights as a married couple. (CIVIL PARTNERSHIP AND CERTAIN RIGHTS AND OBLIGATIONS OF COHABITANTS ACT, 2010)
For parents, you will need to consider who you want to look after your children in the event of your death. This is very important in the case of one-parent families or unmarried parents living together. A valid Will nominating a guardian is invaluable in such cases. If you do not appoint a guardian a court may decide on your children's future if you are not around.
For single people; you may have friends, family members or a favourite charity who you would like to benefit after your death, especially if you do not have any living relatives. Making a Will today will ensures your estate goes where you want it to.